Glovius 4.4 is available for download. In this release, we have added bunch of new features and squashed many bugs. Glovius now  has a refreshed UI, Explode tool, ability to Measure during Sectioning and a new way to share mark-ups and collaborate faster with your team.
Support for CATIA V5-6 2016 and Inventor 2017
View parts and assemblies created in CATIA V5-6 2016 and Inventor 2017 with Glovius for Windows Release 4.4.
All New User Interface
New icons and a refreshed ribbon bar layout.

Enhancements
Sometimes, you need a lower or higher precision during measurement and BOM reports. You can now set the number of decimal places based on your requirement.
Many of Glovius customers use Dropbox and Box for storing CAD files in the cloud. You can now directly open your 3D models from Dropbox and Box from the File > Open dialog.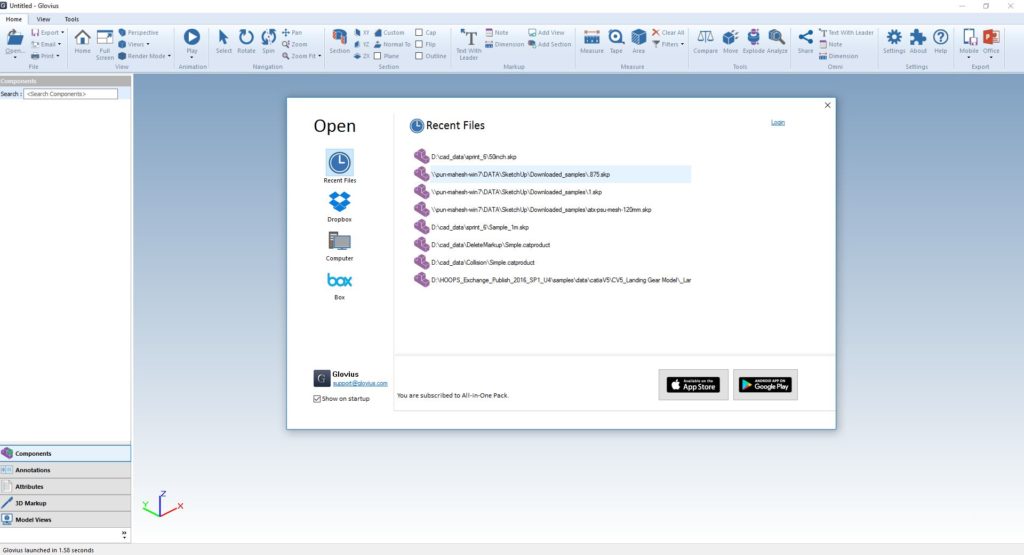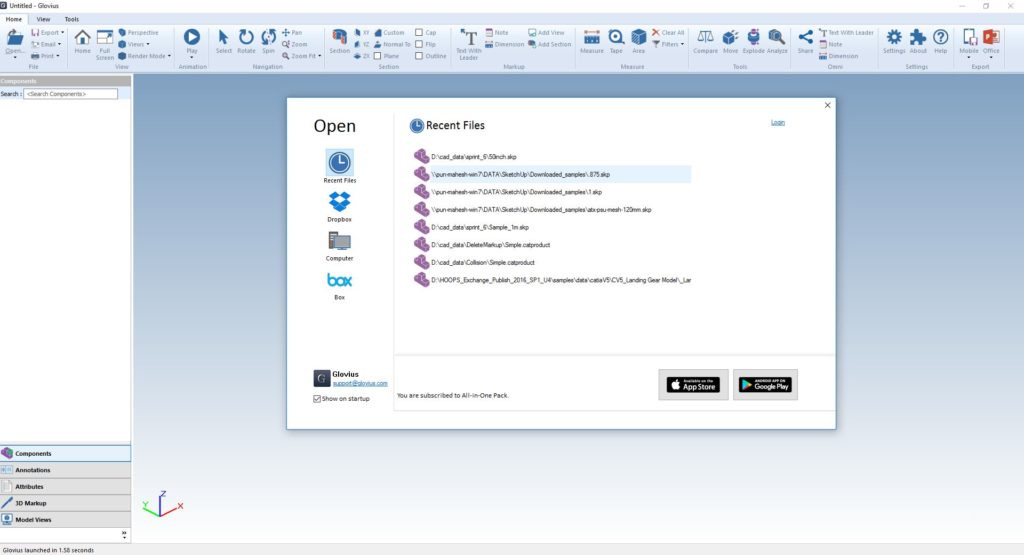 Sectioning is one of our top features in Glovius. However, most of our users want to section and measure components at the same time. Now you can cut sections and measure by turning off the plane and measure the components.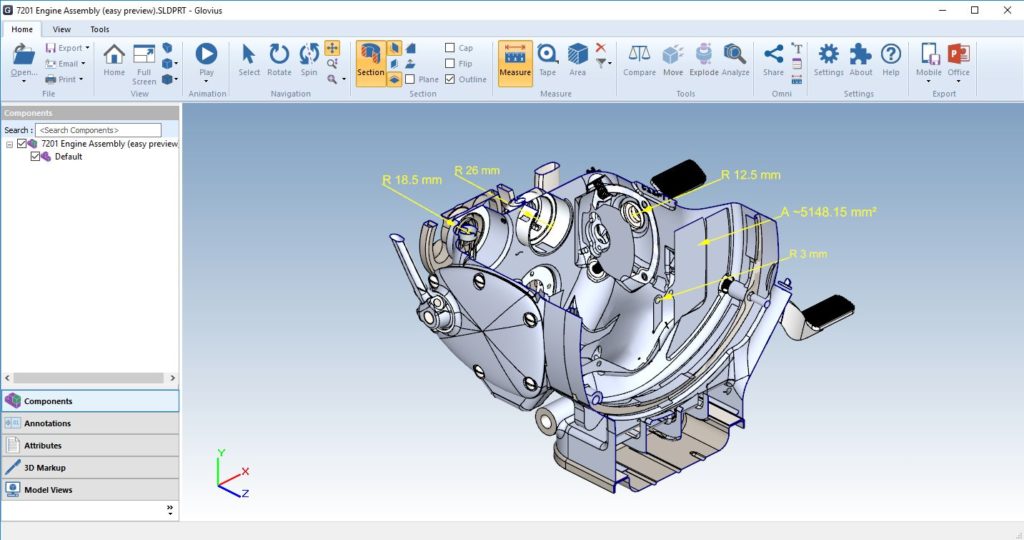 Explosion helps us understand assembly structure and gives us a peek inside the component architecture. We have rewritten and improved "Explode" in Glovius. It uses the Product Structure and Coordinate axes to explode components.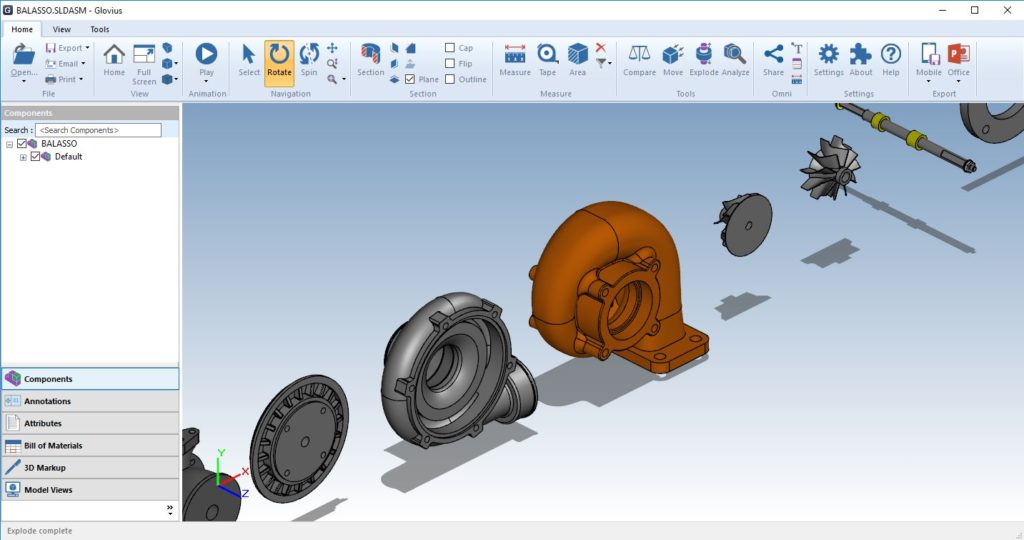 Improved Collaboration
We have made it simpler to share design review comments and notes with your team. Open a CAD model, add markup and share just the COLLAB file. When your team member opens the CAD model and the COLLAB file, Glovius loads all the markups and notes contained within.
Release Availability
Glovius for Windows Release 4.4 is now available for download. Register and download a free 7-day trial to view, measure, section, markup and compare 3D models from popular CAD formats like CATIA V5 and V6, NX, Pro/ENGINEER and Creo, SolidWorks, Inventor, Solid Edge, STEP, IGES and more.
Subscription customers can upgrade to the new release immediately. License customers who have purchased Glovius after August, 2015 can upgrade to the new release free of charge.
Please contact us at support@glovius.com if you have any questions.