We are happy to announce a new release of Glovius v4.4 (build code 4.4.0.454) for Windows. This is a free upgrade for customers on a valid maintenance plan.
Download Glovius from the link below – https://www.glovius.com/downloads/
New Features
New design analysis tools, useful in Die Casting and injection Molding Applications.
Thickness Analysis – Wall thickness analysis for part files.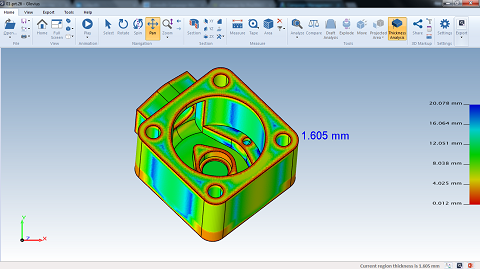 Draft Angle Measurement – Draft angle measurement for parts along a separation plane.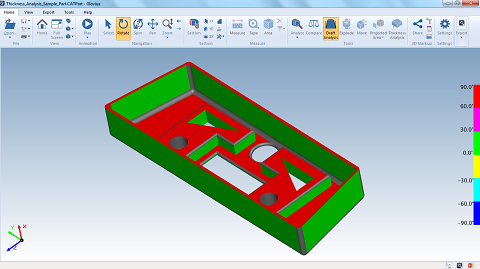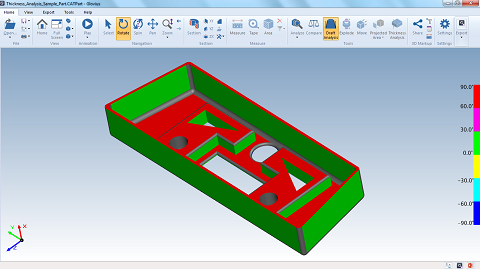 Projected Area – View projected area over a directional plane.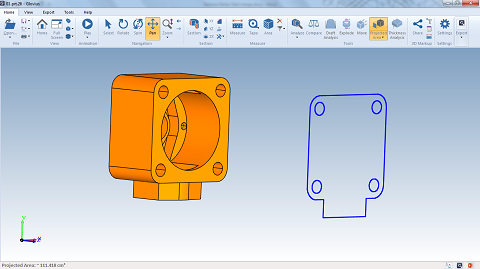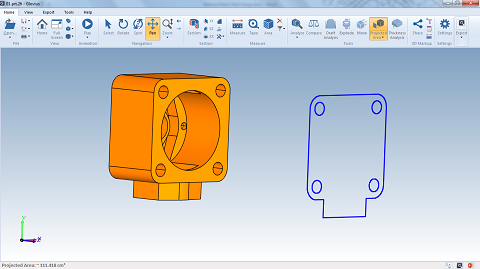 Other Improvements
Export 3D data to HTML (in addition to 3DPDF) for viewing in a browser.
Improvements to Analyze feature

Improved accuracy of bounding box dimensions
Total Mass for Assemblies
For more information, write to support@glovius.com.