Analyze CAD File in Glovius
Quick Component Analysis
Analyze tool gives you a quick overview of the part, assembly, or component in an assembly. It highlights the important parameters of a component viz. Bounding Box, Mass, Area, Volume, Density, Billet Volume, Billet Wastage, Center of Gravity, Number of Instances.
Mass, Volume, and Density
View the accurate bounding box of the selected component.
View Length, Width, and Depth of the selected component.
View the number of instances of the selected component in the assembly.
View Mass, Total Surface Area, Volume, and Center of Gravity (CG).
Apply Density from a set of popular materials to calculate the mass of the component.
View Attributes attached to component, as defined in the original CAD file.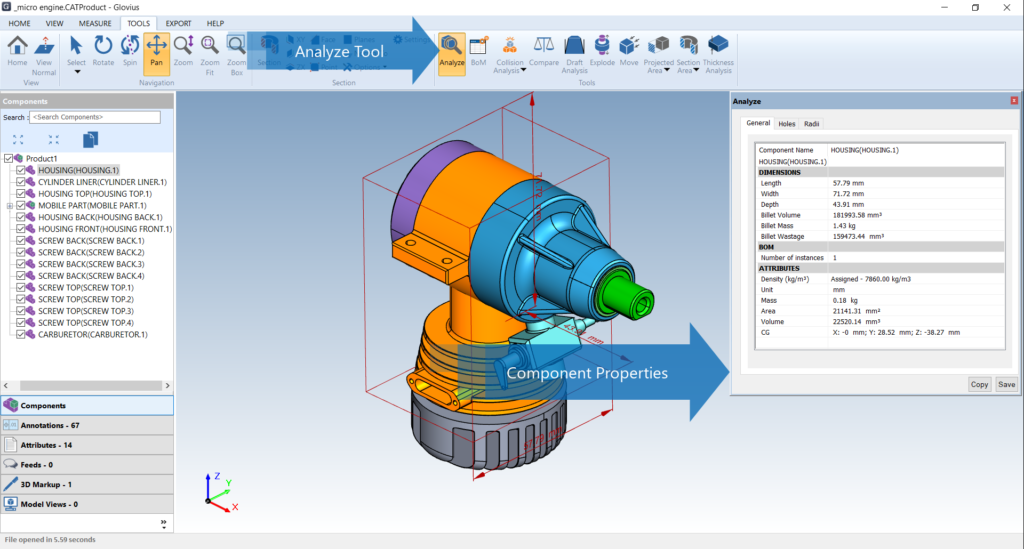 Billet Volume and Wastage
Calculate the billet size needed to manufacture the component and the corresponding billet wastage of raw material in manufacturing.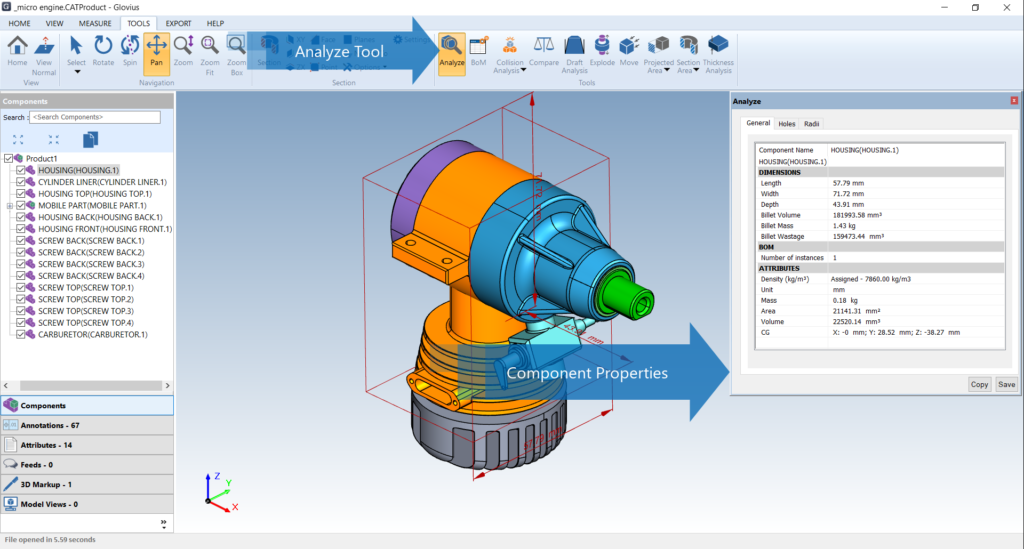 Video Tutorial
Watch a video tutorial of the Analyze feature in Glovius.