Glovius CAD Viewer for Windows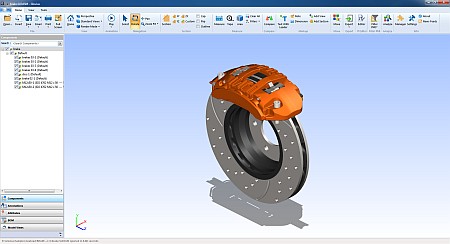 3D Visual Analysis tool for CATIA V4/V5/V6, STEP, IGES, Creo, Pro/ENGINEER, NX, JT, SolidWorks, Solid Edge and Inventor files.
Take accurate measurements, cut dynamic sections, compare differences between models, review changes. View and search attributes. View, search and filter PMI. View model views and captures. Hide/show and search components. Play animations. And more…
Export to Glovius Mobile and showcase your designs on the go. Export to 3D PDF, HTML, 3DS, OBJ, STL and popular image formats. Export BOM to CSV format for use in Microsoft Excel.
Download Free 7-day Trial
Online Store
Free Apps for iOS and Android

Showcase your designs on the go with free Glovius apps for your iPhone, iPad and Android smartphones and tablets.
Get your models on the device using our Babel3D.com cloud translation service. You can also export from Glovius CAD Viewers on Windows and transfer to your device using iTunes, USB, eMail or Dropbox.
Download from App Store
Download from Google Play
Babel3D.com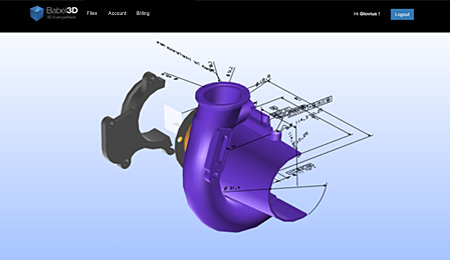 View, query, translate, share and collaborate 3D models – in your web browser. Supports 48 popular 3D file formats on PC & Mac. No installation required.
Take point to point measurements and cut sections. View product structure, PMI and attributes right inside your browser. Link your Dropbox account to access your 3D files from Babel3D.
Translate 3D files to 3D PDF, 3DS, COLLADA, OBJ and STL online. View and showcase 3D models on the go with free Glovius apps for iPhone, iPad and Android devices.
Visit Babel3D.com