Glovius PLUS
launched with STEP, IGES, Parasolid and 3MF file exporter. Visit the
Online Store
for details.
Gallery – Glovius for Android Smartphones
Glovius for Android Smartphones – Image Gallery and Tour

Click on an image to view it full size
View CAD parts and assemblies on your Android device, with geometry, product structure, PMI and GDnT information. Cycle through standard views.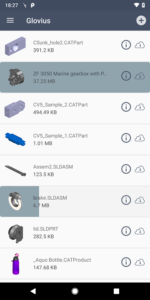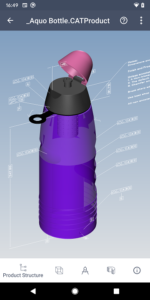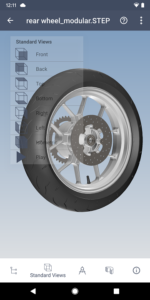 View essential file information, Bill of Materials, Download to 3DPDF, STL, 3DS, OBJ, DAE, and FBX formats. Collaborate with Glovius feed. Show/Hide components and make them transparent/solid.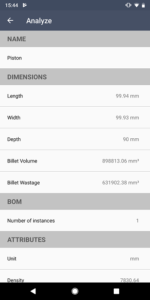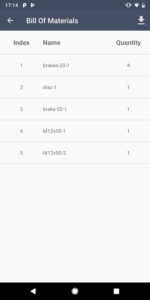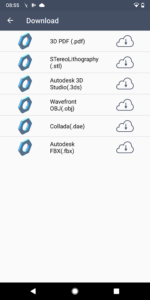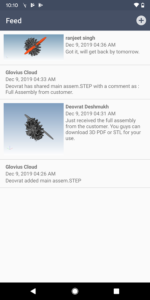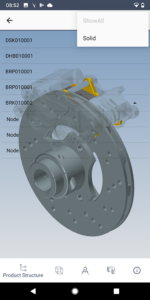 Quickly check component dimensions, cut sections, and take measurements on your 3d files.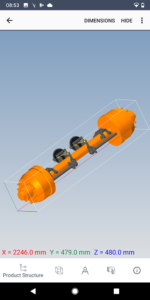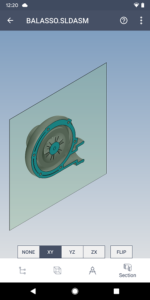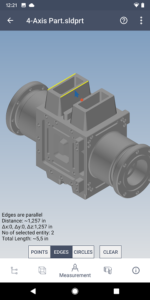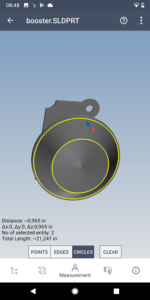 Connect Dropbox for automatic sync, and view account information.